$5 Million in Prime Virginia Resort Properties to Hit Auction Block in Multi-Property Live, Internet Even
Atlantic Asset Management Group to auction Norfolk and Virginia Beach residential properties in simulcast international event.
Norfolk, VA (PRWEB) October 13, 2006 -- Six prime Virginia resort properties will be auctioned in a multi-property, multi-day auction event that will be simulcast internationally via the internet, according to William J. Summs, President and Lead Auctioneer of Norfolk-based Atlantic Asset Management Group, Inc.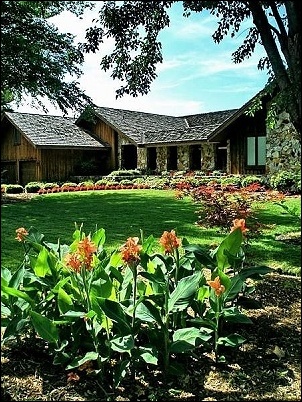 Auctions for all 6 properties will be conducted on site and simulcast internationally via the internet during a consecutive five-day event, October 25-29, allowing remote buyers to bid alongside on-site buyers.
"We are extremely excited about this auction event," said Summs. "These six properties are located in the prime Virginia resort areas of East Ocean View, Court House Forest, Baycliff, Chicks Beach and Croatan Hills."
The event will kick off with two newly constructed, 4-story, single-family, detached condo units, selling separately on Wednesday, October 25. "These properties are only one block from the beach in the Ocean View area of Norfolk!" Summs noted. The condos will be followed on Thursday, October 26, by a newly renovated 2,700 square-foot brick ranch on a secluded half-acre lot in Court House Forest.
The auction features a signature waterfront estate on Broad Bay in Virginia Beach, a beautiful 4,400 square foot home in the exclusive Baycliff community. Built in 1977, this property offers an in-ground pool, private pier and boat lift. Buyers will have the opportunity to bid on this property on Friday, October 27.
The weekend will offer opportunities to own a Chesapeake Bay Home with two adjoining bayfront lots at Chicks Beach, plus a signature waterfront home in Croatan Hills with the best views of Lake Christine.
Summs explained that there will be an auction buyers seminar and final open house 90 minutes prior to each auction.
Going Once, Going Twice, Sold
A signature Kingsmill property in Williamsburg, VA, sits on the market for over a year. Its 9,600 square feet of exquisite living space by the James River, overlooking one of the country's premiere golf courses, eluded all buyers with its $2.9 million listing price. No reasonable offers were even made.
Enter William J. Summs of Atlantic Asset Management Group, Inc. (AAMG), who introduced the seller to the power of real estate auctions. Working with Summs, the property sold for more than its original asking price.
No longer are real estate auctions solely associated with foreclosures or distressed sales. High-end custom homes and new construction are now finding their way to the auction block. Incredible? "Not really," comments Summs "Our marketing campaigns are aggressive. We advertise extensively both locally and nationally for up to six weeks creating excitement among potential buyers."
Auction works for all properties, consistently achieving real-time market values. This makes the sellers happy. But what about the buyers, does auction work for them? "Absolutely" Summs explains, "Our buyers are, in a sense, pre-qualified, and all the necessary closing documents are all pre-done by AAMG for a quick and satisfying turnaround. We provide full disclosure and all the buyer-seller negotiating is settled before the bidding even begins."
AAMG also offers its own benefits to buyers through their affiliation with National City Mortgage (NCM). "We provide NCM with all of the paperwork ahead of time," Summs says, "and they provide buyers' incentives. If a buyer goes through NCM, they can get approval in 24 hours."
In 2005, the National Auctioneers Association reported $14.2 billion in residential and $13.7 billion in commercial real estate was sold successfully by auction. Auctions are definitely becoming the trend in real estate sales. "It's a win-win situation for all involved," said Summs, "especially since brokers are always protected when properties sell with AAMG."
Developers Turn To Auctions
Business executive-turned-developer, Sharon Slawta, and her partner in Coastal Living Designs, Jeffrey Thompson, have two of their new properties on the auction block. Both single-family condominiums are in the beautifully renovated Ocean View area of Norfolk, Va., and each is a multi-level masterpiece that rises above the tree lines, offering breathtaking views of the Chesapeake Bay.
"Our first developments sold quickly in the traditional market," Slawta said, "but the market has flattened out, and we weren't having as much activity with our two custom-built, detached condominiums." Both their agent and a friend suggested they try selling at auction and recommended William J. Summs. "We hadn't thought of it much," said
Thompson, "but after contacting Mr. Summs, we found that we share the same vision!"
Slawta adds "It's a new way of doing business. It seems like a great way for brokers and auction houses to work together." Both are hopeful their properties will do well at auction and remain excited about the process. The slowing in the real estate market has created an increased number of competitive listings. The auction process allows the auction company to focus on specific properties, creating a sense of excitement and directed activity that rarely exists in a buyers' market.
Why Auction Your Property?
Auctioning property offers many benefits to buyers, sellers and even Realtors®. For sellers, they know that buyers come prepared to buy. Other seller benefits include: quick disposal, reducing long-term carrying costs; assurance of sale at true market value, accelerating the sale; creating competition among buyers; eliminating numerous and unscheduled showings; and, especially, knowing that there's an aggressive marketing program that increases interest and visibility.
Buyers gain a great deal of benefits as well. Not only are they assured the seller is committed to sell, but they also have the benefits of determining the purchase price, eliminating long negotiation periods and reducing time to purchase property. Buyers also have the benefit of knowing definitive purchasing and closing dates, as well as knowing they are competing fairly with other buyers and receiving a full-disclosure funding package.
These opportunities aren't just reserved for sellers and buyers. One of the greatest benefits is that auction generates a list of ready, qualified buyers for Realtors®. In addition, auction also allows Realtors® to offer clients new selling and purchasing options, increase revenue and market share, expose the property to many potential buyers (property is usually sold in six weeks), bring people in to look at all the listings, not just the auction listings and agents can earn commissions as referring, cooperating, or listing agent/broker.
About Atlantic Asset Management Group
Based in Norfolk, Va., Atlantic Asset Management Group, Inc. (AAMG), is a licensed and bonded auction firm specializing in assets of substantial value. Using national market presence and innovative techniques, AAMG's primary objective is to reach all possible bidders for the property at auction, converting the heightened interest of qualified buyers into attendance, bids and ultimately into a profitable sale of the property.
Contact Information:
Atlantic Asset Management Group, Inc.
William J. Summs, CAI, President
1195 Lance Road
Norfolk, VA 23502
phone: 757-461-6867
fax: 757-499-7071
Toll free: 866-908-3668
www.atlanticremarketing.com